More than a learning management system
"The most valuable asset you'll ever have is your mind and what you put into it."
Brian Tracy - Author
Deliver content efficiently
Create, upload and share your content with no hassle using our user friendly interface and workflow.
Boost engagement and interaction
Encourage greater engagement and interaction through our tools such as announcements, discussion boards and chat
Improve tracking and reporting
Manage users, progress and reports in one place so you can easily identify areas for improvement.
Customised for you
Need special integration or add-ons? Contact us and we'll be happy to help.
Discover value and make data-driven decisions
Observe trends and create custom reports with data relevant to your role that will allow you to gain valuable insights.
Avoid clutter and only view metrics important to you, based on your role
Gather important feedback on courses through our simple-to-use course review tool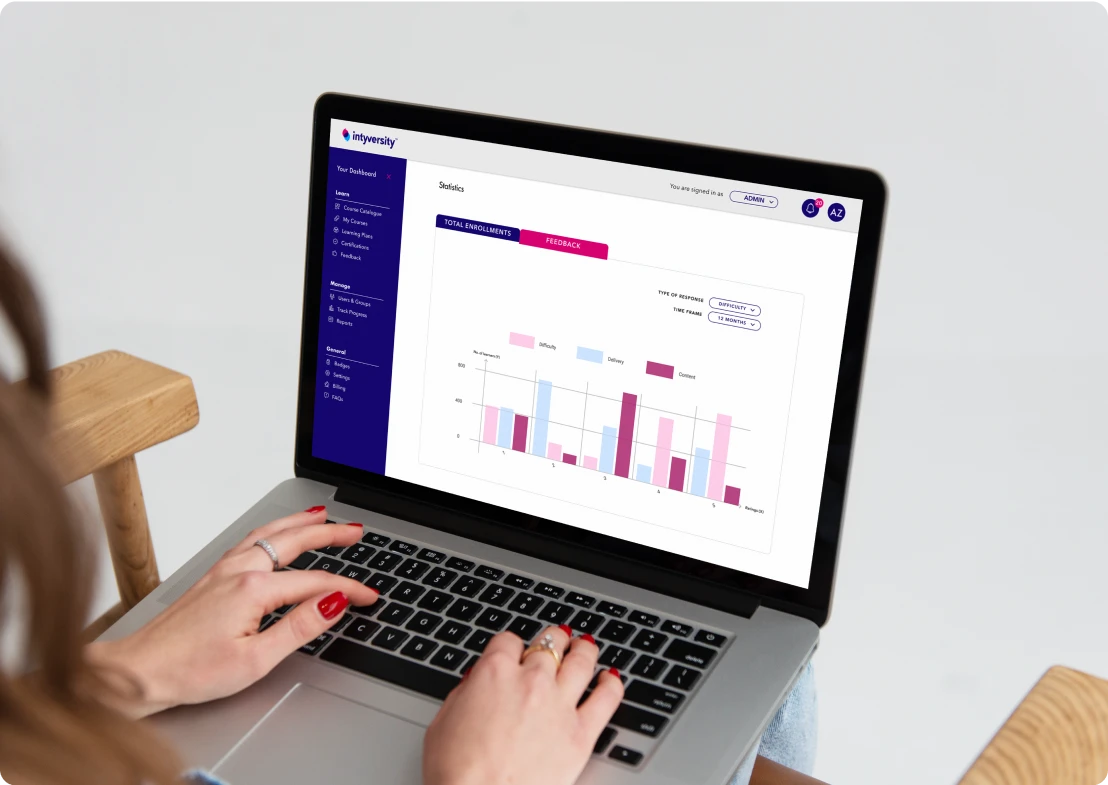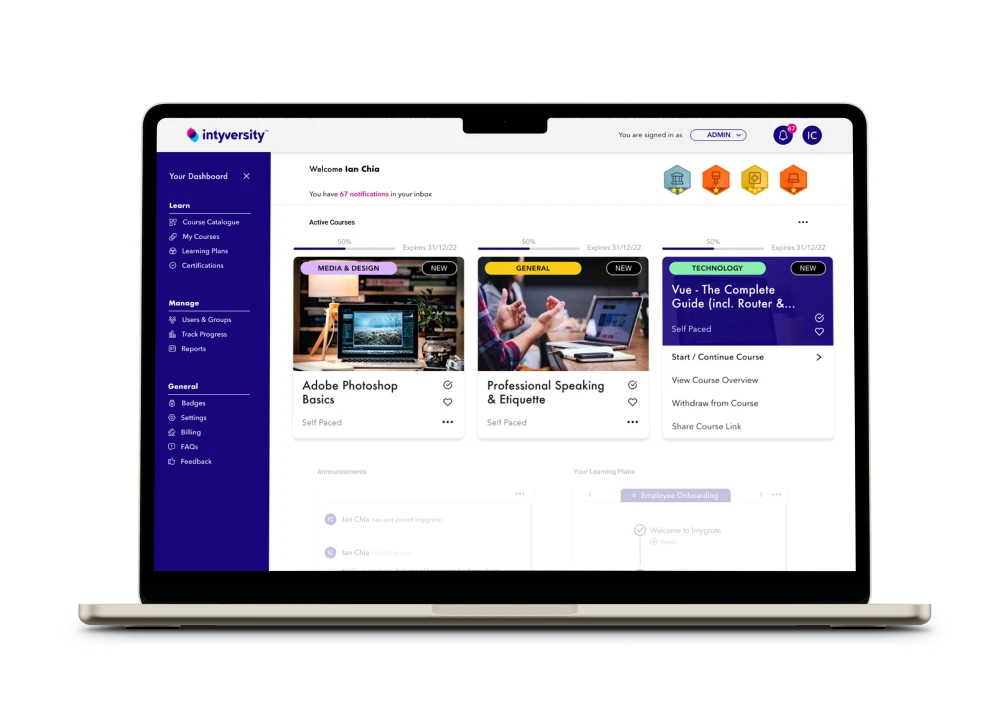 Keep your users motivated
Achieve a high completion rate for courses and help your users maintain consistency in learning.
Award merits for the completion of tasks
Recommend courses based on the interests of your users
Stay focused
Deliver content such as lectures, videos and worksheets in different formats and have them accessible from a single pop-up window.